Zaha Hadid, founder of Zaha Hadid Architects, was awarded the Pritzker Architecture Prize (considered the Nobel Prize of architecture) in 2004 and is internationally known for her built, theoretical and academic work. Each of her innovative projects builds on over thirty years of exploration and research in the fields of urbanism, architecture and design.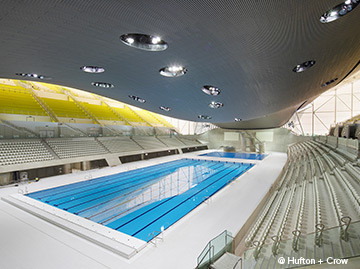 Working with senior office partner, Patrik Schumacher, Hadid's interest lies in the rigorous interface between architecture, landscape, and geology, as her practice integrates natural topography and human-made systems, leading to experimentation with cutting-edge technologies. Such a process often results in unexpected and dynamic architectural forms.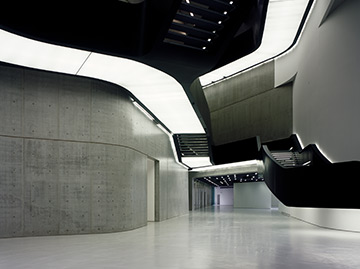 The MAXXI: National Museum of 21st Century Arts in Rome, and the London Aquatics Centre for the 2012 Olympic Games are excellent demonstrations of Hadid's quest for complex, fluid space. The Rosenthal Center for Contemporary Art in Cincinnati and the Guangzhou Opera House in China, have also been hailed as architecture that transforms our ideas of the future with new spatial concepts and visionary forms.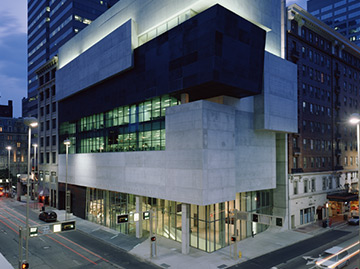 Zaha Hadid Architects continues to be a global leader in pioneering research and design investigation. Collaborations with corporations that lead their industries have advanced the practice's diversity and knowledge, whilst the implementation of state-of-the-art technologies have aided the realization of fluid, dynamic and therefore complex architectural structures.
---
Contact
Zaha Hadid Architects 10 Bowling Green Lane
London EC1R 0BQ
T +44 20 7253 5147
F +44 20 7251 8322
www.zaha-hadid.com